---
Delivering Natural, Effective, Safe, Evidence-Based Chiropractic and Lifestyle Care For People of All Ages.
---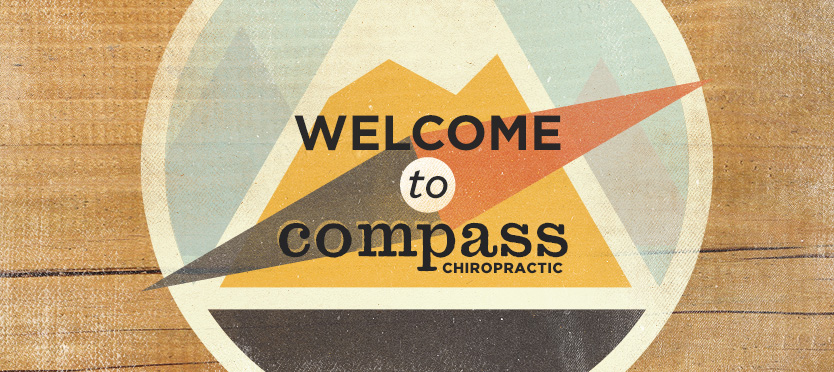 ---
Our heart's desire is to help families function better, feel better, get off medications, prevent surgeries, and live healthier lives naturally.
Our strategies are
natural, effective, safe, and scientific. 
For this reason we have a proven track record of results. Don't just take our word for it. See what others like you have had to say.
"My migraines reduced from 3-5 a month to 1 every 3-6 months. My back and leg pain are gone." –Kristen 

"My arm and leg numbness has improved and I no longer have high blood pressure." -Athena

"I previously tried traditional chiropractic, physical therapy, acupuncture, and massage and after 3 months at Compass my debilitating sciatica leg pain was gone and I no longer had to take 12-14 aspirin per day." –Marsha

"My mid back pain is gone and I can now sit for extended periods of time." –Pat

"My neck pain, headaches, migraines, and low back pain have improved!" –Jaime

First Appointment
We believe you deserve a first class experience every time you walk in the door. You can expect to be guided every step of the way. We will explain everything in detail to ensure your comfort and satisfaction. During your first appointment, you will have ample time to share your current health concerns with us. From there, we will guide you step-by-step. All you have to do is enjoy the experience. To take the first step toward getting well and staying well simply click the link below.
Frequently Asked Questions
Q: Do you take care of children?
A: Yes, Dr. Evan has completed over 200 hours of pediatric training with the ICPA.
Q: Do you care for pregnant women?
A: Yes, Dr. Evan is a certified Webster Technique chiropractor.
Q: Do you accept my insurance?
A: We accept all insurance types.
Q: Do I need a referral from my medical doctor?
A: No, you do not need a referral from a medical doctor.
Q: How much will it cost?
A: Every person and case is different. It is difficult to know exactly how much it will cost before Dr. Evan has had a chance to evaluate you and determine what care, if any, you will need. We are happy to give you an estimate by phone. 
Q: How many visits will I need?
A: Since every person and case is unique it is difficult to be sure how many visits you will need before the doctor has had a chance to evaluate you. Once Dr. Evan has assessed your case he'll be able to answer this question.
Q: How long will my first visit take?
A: You can expect your first visit to take up to but typically no more than 60 minutes.
Q: I have previous X-rays or a MRI, should I bring them/it with me?
A: Yes, please bring whatever you have.
Q: When will I get my first adjustment?
A: On your first visit. Once Dr. Evan has evaluated you and determined what you need you'll receive your first adjustment.
Q: Will I need X-rays?
A: It depends on a number of factors (age, condition, history, trauma, diagnostics, etc). The doctor will let you know if they are necessary in your case.
"Chiropractic care has helped our daughter and our family live a more healthy life. What better way to help your body without using drugs." –Jessica

"Not only is the numbness in my finger gone, I am sleeping better. No tossing and turning during the night and no back aches every time I leave the bed." –Michelle

"I have no more headaches and a regular menstrual cycle!" –Hillary

"The circulation to my hands has returned to normal and I was able to stop taking anxiety medication I had been on for 10 years." – Luke
---
Hours of Operation:
Monday: 9:00am-5:30pm
Tuesday: 9:00am-5:30pm
Wednesday: 2:00pm-5:30pm
Thursday: 9:00am-5:30pm
Compass Chiropractic | 803 Ave C, Opelika, AL 36801 
phone: 334-737-5399 | email: contact@compasschiropractic.net